State of Survival Game: Embark on an Epic Survival Adventure
If you are into the post-zombie apocalypse game genre and looking for a new challenge to tackle, then you're on the right page. This awesome zombie apocalypse game called State of Survival by KingsGroup Holdings is now available on PC. Prepare to explore a world ravaged by zombies where civilization is a thing of the past. In this world, zombies are not the only threat but humanity itself.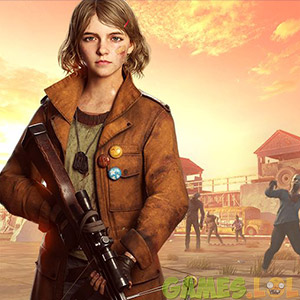 By
KingsGroup Holdings
| 0 downloads

State of Survival is a new take on the oversaturated zombie genre. It combines the strategic base building game elements with the excitement of action games. With that said, immerse yourself in one of the most popular MMORTS games now ready to download for free on PC. Play the game today and experience what this survival game has to offer.
Strategy-Based Battle System in This Survival Game
State of Survival employs a tactics-inspired battle system that requires strategic placement of turrets and other weapons in the field. The challenge comes from the damage-range of the heroes. Although each hero comes with their specialties, the range of their weapons is limited. Thus, you must have a solid strategy when playing on the field and in choosing your main characters or heroes.

Build, Expand & Upgrade
State of Survival features a plethora of activities that will keep you busy for hours on end. One main reason is that the game's ultimate goal is to build, expand, and upgrade your base. These activities require a lot of materials and resources to accomplish. To help you with your goals, the game will continuously provide missions, quests, and other in-game activities. In other words, there is always an objective to be done in this zombie apocalypse game.
Build Alliances in State of Survival
State of Survival falls under the MMORTS (Massively Multiplayer Online Real-Time Strategy) category, a combination of real-time strategy and massively multiplayer online elements. Therefore, millions of players online are playing this game. That said, the game allows you to create or join alliances. Becoming a part of an alliance will give you access to unique in-game items, alliance tech, increase construction speeds, and many more. You can even donate resources to get extra rewards.

Stunning Graphics of State of Survival PC
One of the main selling points of State of Survival is the stunning graphics and brilliantly-rendered audio. The audio-visual elements not only make the game immersive but engaging as well. On top of the excellent in-game graphics are the cinema-grade cut scenes made especially for the game. Experience all these and more as you play the game on PC.
Besides that, State of Survival also features highly detailed characters, structures, and the environment. Thanks to its advanced graphics engine, you will appreciate even the smallest details of the game. Adding more to the excitement is the jaw-dropping visual and audio effects that perfectly match the game's smooth animation.
If you think you have what it takes to thrive in a post-apocalyptic world dominated by zombies, then hit the "Play for Free" button to download and play State of Survival PC today.